Description
Master the World has partnered with Wine & Spirits Magazine to create a wine kit to feature 6 selections from the magazine's Top 100 Wineries of 2020. Free Ground Shipping included (always!) – and you can add a personalized message and complimentary gift wrapping when you add a note at checkout.
You can taste this kit with our evaluation tool and also checkout resources from Wine & Spirits magazine.
Learn more about the Top 100 Symposium here and this Master the World kit provided some of the wines to taste along with speakers in three different sessions. These interactive sessions were hosted by Wine & Spirits Magazine with winemakers from around the world on November 12 -16, 2020 and recordings are available for ticket-holders.
This unique kit of six hand-selected wines from Wine & Spirits Magazine's Top 100 Wineries of 2020 list features some of the wines from these three sessions in 187 ml bottles:
The La La of Walla Walla: Elegant Syrah from Les Collines | Thursday, Nov 12 | 4:45pm Pacific
Chardonnay's Terroir Transparency | Sunday, Nov 15 | 12:15pm Pacific
Reinvention: Europeans Find their Voice in the Americas | Sunday, Nov 15 | 2:15pm Pacific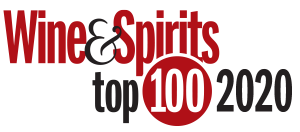 Spoiler Alert: The Top 100 Symposium schedule and list of wines can be found here. The wines in this kit are from these award-winning wineries: Bodega Garzón, Concha y Toro, Grammercy Cellars, Ridge, WT Vintners, and Zuccardi.
If you order this wine kit past the live seminar dates, you can still purchase this kit for your enjoyment. We have limited inventory available so order soon! This limited edition kit will make a great holiday gift for a special someone.
This kit is now SOLD OUT! Please check out our a la carte and subscription kits.