This is no ordinary wine club
Here's the scoop on how it all started.
A trip leading a group of sommeliers through the wine country of Brazil's Serra Gaúcha was not when one would expect to have an "aha" moment for a new business idea. Alas, that is what happened to our Co-Founder and Master Sommelier Evan Goldstein in February of 2015.
Every morning, Evan watched a New York City sommelier, studying for the tasting section of a prestigious wine certification exam, ritualistically open a set of six crudely-packed mini wine bottles to blind taste, in an effort to train her palate. The wine bottles were packed by a friend back home to help her study. When she finished tasting, she would email home and ask for the wines' identities to check her deductions. This got Evan thinking: There's got to be a more effective way to train one's wine palate, and not just for sommeliers but for all wine lovers.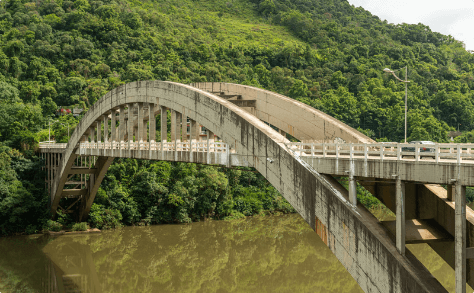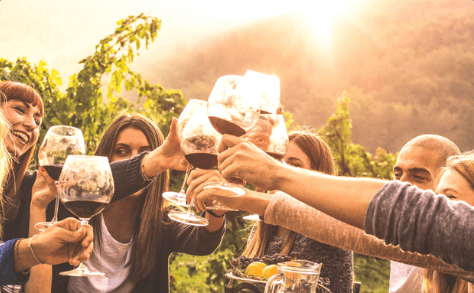 Fast forward a few diligent years, we have figured out a high-quality production process, subjected it to sensory and lab analyses, jumped through regulatory hoops, created branding and packaging, and developed a wine evaluation tool that has morphed into a unique and effective wine education experience: Master the World.
This is no ordinary wine club – it is a wine club that will empower you to explore new wines, learn how to evaluate them, and decide for yourself what you like. No artificial intelligence telling you what to drink, no gimmicks, no swill.

I Am Ready To Sharpen My Senses And Hone My Wine Palate!
Chris Dooley
"The descriptions and rationale are concise. The length of this tasting portion is well thought out and not too intense."
Eleven Madison Park | NYC
Jordan and Danica
I just placed the order for that second webinar kit. We're excited to share with our family. Thank you for organizing this and opening it up to non-somms! I can't say I've looked at everything but many of the classes I've come across haven't had the depth that we came across from just that last class. It seemed like other classes we've tried have been pretty low depth and just a venue for people to taste but not dissect a wine. It was great to hear professionals talk through how they taste, share their knowledge, and also be welcoming to questions.
Jim Rollston
"Master The World is a great product. The wines were really well-selected and showing beautifully."
Eric Corcoran
"Great to be able to hone your palate on quality, representative wines, curated by a Master! Trying wines through Master The World introduces us to new wines we might not usually spring for."
Tristan Dyer-Kindy
"You have a winning idea here...I have always said that there needs to be an easier, more affordable, & more specific way to learn to taste wines. You hit the nail on the head."
Jerry Kim
I had an awesome experience today that I wanted to share with you today ... we did a blind tasting of seven wines. I immediately felt comfortable verbalizing the grid and confidently said the structures. One one of the wines, I nailed the varietal, location and the vintage ... thanks to the previous kit, I couldn't forget the floral aromatic the wine had. Your monthly tastings are really helping me a lot - thank you!!
Master The World is a new venture from industry veterans Master Sommelier Evan Goldstein and Limeng Stroh (Co-founder/CEO). Both are long-time business partners in Full Circle Wine Solutions, a leading California-based wine & spirits marketing and education firm. Wine education has always been the focus of their work, with Master the World a natural extension to their professional mission.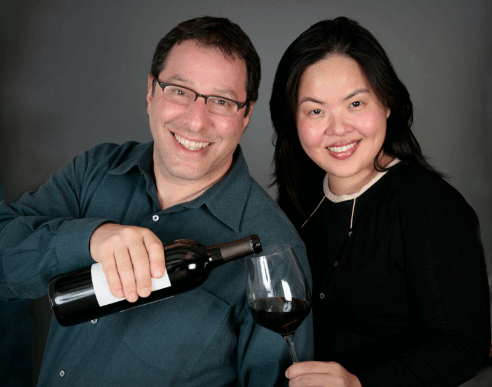 Master Sommelier & Chief Wine Officer
and Chief Executive Officer
Our startup is built by the amazing dedication and strong passion of these individuals. Please meet our team and the Master Sommeliers who taste, grid, and coach. Soon, our Master the World experience will give you the opportunity to book sessions with one of our Master Sommelier coaches.     

Madeline Triffon
Madeline was the first American woman – and only the second worldwide – to pass the M.S. exam. In 30 years of directing wine programs and events in the Metro Detroit area, she has mentored dozens of service professionals. With numerous industry awards to her name, she is currently the in-house Master Sommelier for Plum Market and a Chairman Emeritus of the Court of Master Sommeliers, Americas.

Tim Gaiser
Tim is an internationally renowned wine expert and lecturer and was the former Director of Education and Education chair for Court of Master Sommeliers, Americas. Currently, Tim is focused on a long term project involving behavioral and neuro-sciences to teach and improve olfactory and palate memory and synesthesia. He was also the former Director of Education for Court of Master Sommeliers, Americas.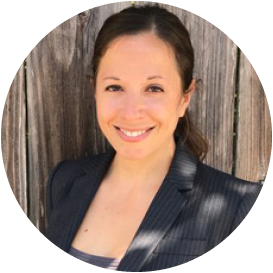 Rebecca Fineman
Rebecca is the 25th woman in the USA to become a Master Sommelier. She is currently the Wine Director and Managing Partner at Ungrafted, a restaurant in San Francisco. She has experience with Restaurant Gary Danko, Michael Mina, and Ame restaurant in the St. Regis Hotel. Rebecca studied Music and Anthropology at Pomona College and spent a Fulbright year in South Korea.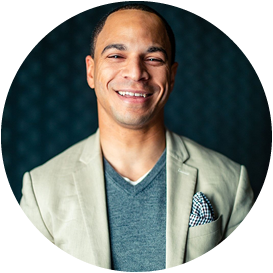 Vincent Morrow
A love for wine and hospitality, plus a passion for learning, laid the foundation for Vincent's career from vineyards to fine dining. Vincent worked the floor at various iconic restaurants, including The French Laundry, Gary Danko, and Benu. He has been the USA Champion in the TOPSOMM Young Sommelier Competition and the Chaine des Rotisseurs Sommelier Competition.

Andrea Dlugos
Andrea graduated with honors from Santa Clara University with a B.S. in Economics and a B.A. in History. During her 8 years at Full Circle Wine Solutions, she has developed and managed events and promotions for a diverse, global portfolio of clients. Originally from Colorado, she was bitten by the wine bug early while working summers in two wine-centric restaurants throughout high school and college.

Courtney Denelsbeck
Courtney graduated with honors from the University of Maryland with a B.A. in Public Relations and a cohort in Business Management and Marketing. Located in New York City, Courtney has a diverse background including strategic public relations, event management, and development & execution of US programming for nonprofit wine trade organizations.
Manager of Events and Partnerships

Paige McConnell
Paige graduated from Sonoma State University with a B.S. in Business Administration with a concentration in Marketing and Wine Business Strategies. She began working in the industry 6 years ago in tasting room sales and management. Paige has been with Full Circle Wine Solutions for 3 years and is thrilled that she gets to create relationships through interactive wine education.
Customer Service & Events Specialist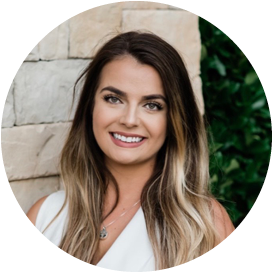 Hannah Smith
Hannah grew up in the East Bay Area and attended a local community college in Livermore where her passion for wine sparked from taking a viticulture class. She then transferred to and graduated from Sonoma State University with a bachelor's degree in Wine Business. She leads the production of wine kits at the Master The World winery in Sonoma County where she thrives in the fast-paced environment.
Lead Production Coordinator